Digital India Essay In English
There are 1.3 billion citizens in India, and a recent survey has found that a shocking sixty percent of women in almost twelve states do not know how to use technology. In 2015, the Indian government took on a huge project to create more awareness about the usage of technology among its citizens. Thus, on July 1, 2015, the project "Digital India" came into existence.
The Indian government's aim with this project is to bring technology to more than six crore houses across India. They have launched many initiatives as part of this project. International founders of technology companies have praised India for this big effort. This essay consists of what digital India is about, why the campaign is successful, and the important limitations that critics have found.
What is Digital India all about?
Digital India project is worth more than 2,300 crore rupees, which the internet company Bharat Broadband Network maintains. The Prime Minister of India, Narendra Modi, launched this project five years ago, which this essay will dive more deeply into. The project is an ambitious one, but it has made significant progress since 2015. 
Right now, there are more households that are literate in technology. Many more women know how to use mobile phones, perform net banking, and even other transactions like shopping online and processing payments. This digital India essay will mention the different services that this project features and its objectives.
What are the objectives of Digital India?
The whole project contains three dimensions:
Internet services
The first dimension consists of online services for more than six crore houses. These services are similar to having a reliable internet connection in many parts of the country. While South India is relatively better in internet connection, the east and north of India are not so well connected. Digital India aims to bring connectivity to such regions where digital infrastructure is necessary.
Government services within a click's reach
The second dimension is the ability to access government services on the web portal without having to walk 5 or 6 kilometers to reach an internet cafe.
Becoming efficient in technology
The third dimension is teaching Indian citizens how to use technology and perform specific tasks on it. This dimension is an important part of the entire project because, without digital literacy, any amount of innovation will fall short. Indian citizens, especially those who live in suburban, rural areas, villages, and towns, need to know how to use a computer, access the internet, and, search for information, and perform tasks.
With the world rapidly moving to a technology-dominant phase, not understanding how to use these services will leave many in India behind. As this essay will explain, becoming efficient in technology begins with a reliable internet connection, preferably one whose speed is high.
Digital India project aims to do just that. Once people learn to access the internet, the various things they can do will make their life easier, their tasks faster, and their knowledge wider.
In 2008, the Administrative Reforms Commission published a report to urge the Indian government to expand its Digital footprint. This report is essentially the path forward for the Indian government to rule efficiently.
The Role of the Indian Government 
In the report, the authors mention that the role of the government was to rule and control in the past. But that functioning is rapidly changing with the advent of new technology. In this day and age, the government is playing the role of a coordinator to provide the services that the country's citizens need and appreciate. 
Technology reduces costs and increases efficiency
From a survey that the report conducted, it found that the technology improves efficiency to a large extent. It also reduces costs. More can be done with fewer resources, prompting the Indian government to launch this initiative. The main goal of this report, and by extension, this initiative, is to improve how certain services are delivered to Indian citizens.
Top Leadership Qualities for Students
Learning from the best
The reports also stated that Singapore is another country that has implemented a similar program and has been very successful in tracking the happenings of its citizens right from birth till their graduation. Learning where its citizens are and how they are performing gives the government information that it requires to take care of its citizens and provide the services they need.
In an attempt to involve more citizens in its functioning, the Indian government introduced an engagement platform where Indian citizens can share their thoughts, their recommendations, and their complaints do discuss ideas that the government can then implement.
The mobile app that the Indian government launched in multiple languages is part of its Digital India initiative. Just in March, the app had more than 30,000 registrations.
Since its launch a few years ago, more than two crore Indian citizens have downloaded the app and registered in it.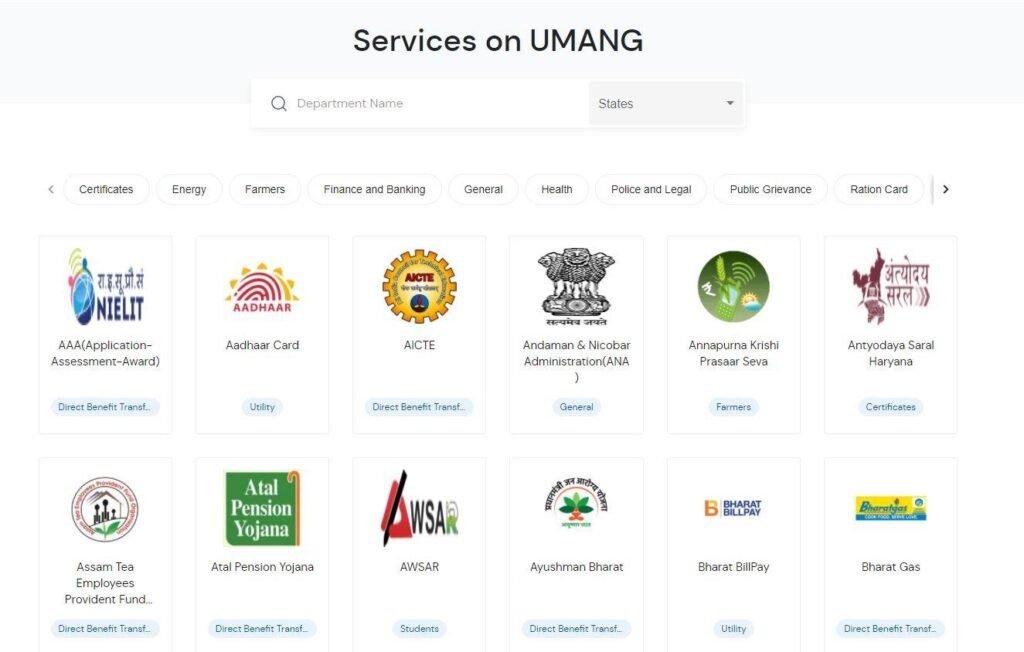 There are more than 1.4 billion transactions that the crores of registered users perform. The goal of this application is to have all the services related to the government in one mobile application that citizens anywhere in India can access.
What citizens can do using UMANG
1. Handle crucial matters related to agriculture.
2. Farmers can talk to experts or raise questions in the portal.
3. Citizens can pay their bills using this mobile application as part of this project.
4. Citizens can book gas cylinders to be delivered to their homes without going through the hassle of finding a supplier. This company is Bharat Gas. You can pay the distributor directly through this portal. Since this is a government initiative, there will be no problems with the delivery.
5. Since cybercrime is increasing worldwide, especially with the transition to online tools and technologies, the UMANG portal has a place where you can report a cybercrime that you see or experience. If you happen to receive any dangerous messages that make you uncomfortable, you can report them in this portal. 
The DigiLocker is an online space created just for you. Here, you can store all your soft copies without worrying about hackers and online security. You can also share documents and verify them using this application, rest assured that it is a safe place for sensitive information as well. There is also space for Swacch Bharat's mission to clean the streets of any dirt and trash.
The path forward
A project that is as huge as the Digital India initiative is bound to fall short in certain places. The Indian government is doing the best it can to bring awareness about digital technology and its benefits to all citizens. However, there are critics who think that the platform cannot be scaled to the level the citizens of the country require.
While this project is five years old, it has already attracted more than one crore of citizens. There is a long way to go, but the project is slowly catching the eye of both national and international companies focusing on technology. In fact, Facebook's Mark Zuckerberg expressed his support for the initiative by changing his profile picture to match the logo of this project.