Birthday Decoration Ideas For Kids
Birthday decorations set the mood for the day in kids on their big day. Every kid wants their birthday to be unique and joyful with a beautiful birthday decoration at home. Birthday decoration ideas for kids need not be expensive. If you have time and a helping hand, you can easily unleash your creativity in doing your birthday décor ideas for kids.
Here we give you many easy-to-do and inexpensive birthday decoration ideas for kids. Take a look at them:
Experiment with party hats
Party hats are one must-have for birthday parties. This time use them for décor too. Choose party hats in a couple of colors and attach glitters, ribbons, cloth pieces, stars, straws, ice cream sticks, etc and bring a new look to them. Decorate the birthday celebration area with these hand-decorated party hats.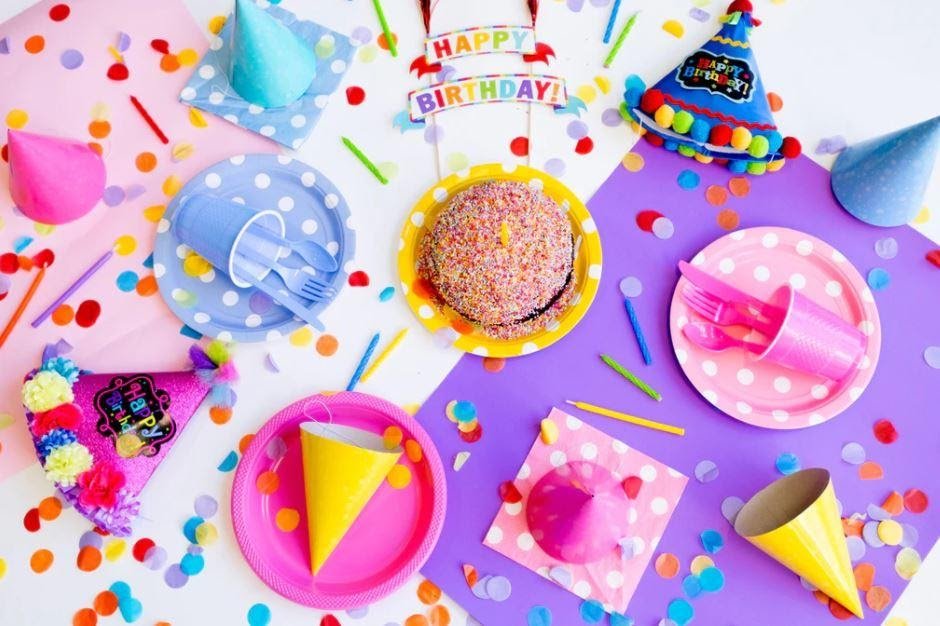 Decorate with flowers
Choose flowers and leaves that are available inexpensively. Use them as centerpieces, in vases on side tables and wall hangings, and door hangings. Decorate one wall fully with flowers. In the center, add that colorful Happy Birthday banner.
Cloth chandeliers
Prepare cloth chandeliers with bright cloth pieces. You can use decorative ribbons too. Costly unused sarees, dupattas, kids tightened dresses, etc. will come to use in this way. Prepare multiple chandeliers of varying sizes and put them all over the birthday party area. This is one of the birthday decorations ideas for kids where you need not spend any extra bucks. Besides, you are reusing old and unused clothes, which means a win-win!
Camping theme
Kids are not able to go outside because of the testing times. Bring the camping into the home on your kid's birthday. Convey the camping theme to the parents and seek their cooperation. Arrange camping sites inside your home with cute little tents and related arrangements. Decorate the space with colorful pillows, storybooks, soft toys, and indoor games, etc. so that kids will have fun camping on your kid's birthday.
Add glitters to balloons
Balloon decorations are a must for birthday celebrations. If you want to create a new look with balloons, add glitters to balloons after you blow them. Choose glitters of complementary colors to balloon colors and add them at the bottom of the balloons. Enjoy the party and thank us later for the compliments your guests will give for this creative idea 😛
Zoo/ circus theme
This is one of the birthday decoration ideas for kids who are in kindergarten age. Choose a theme like a zoo or a circus. Ask your invitees to dress up as animals. Decorate your birthday celebration space in the form of a zoo or circus. You can take the help of wallpapers and stickers to relate to this. Add soft toys of animals and decorate the birthday cake table in the form of a zoo or circus. It sounds fun, isn't it? We are sure your kid will like this idea.
Combine ribbons and balloons
Experiment with balloon ideas. Be creative and use balloons along with ribbons of matching or complementary colors. Leave them to the ceiling or decorate a wall fully with balloons. Tie them to the furniture or sprinkle the balloons all around. Do it in any way, balloons and ribbons are one evergreen choice for birthday celebration ideas for kids.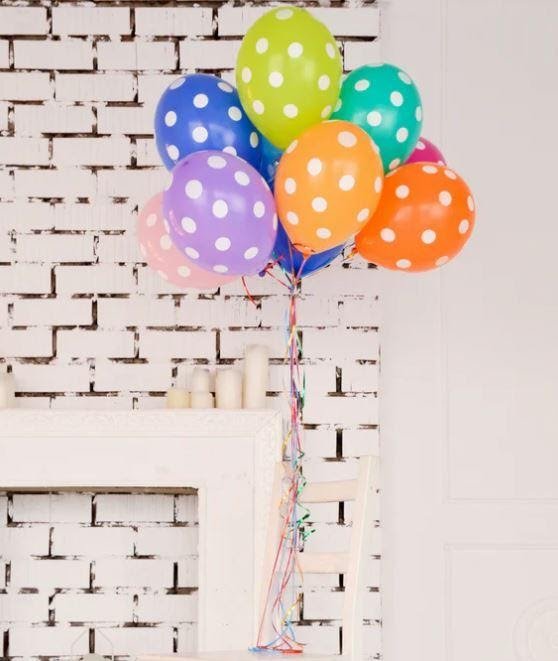 Use a wall for hand paintings
Choose one wall in your living space for hand paintings. Decorate it fully with birthday-themed paintings, cartoon characters, animals, rainbows, balloons, birthday pics, etc. This may take some days to put together but will add its unique look on your kid's birthday.
Picture masks of your child
Get your kid's picture masks. Share them with the kids who attend the birthday party. This is one of such birthday celebration ideas for kids where you need not spend much. You can use a home-printer to take multiple copies of your child's beautiful pic and create masks by sticking them to handmade paper or cardboard and string.
Decorate with candles
Choose glasses of various sizes. Colored glasses will add more life to the birthday. Put lit candles in the glasses and light up the whole birthday celebration area. You could try terracotta candle holders for an authentic look.
Animal themed backdrop
You can choose the variety of animal-themed balloons and synthetic decoration items available in the market. Additionally, you can try soft toy animals, wooden made animals, and tiny sets of animals to decorate the birthday space. This animal-themed birthday decoration idea for kids will impress kids in many ways.
Jurassic Park theme
Take your kids into the Jurassic era with the Jurassic park theme. Use wall stickers, soft toys, or paper-made dinosaurs to recreate Jurassic park in the home. You could amplify the joy by ordering a dinosaur-shaped cake!!
Paper pinwheels
Use toothpicks or sticks for cake pops and create paper pinwheels with handmade paper in different designs and colors. Stick them to walls, near snacks station, and cake cutting table.
Glasses with colorful water
Fill colored water in various glass bottles and jars of different sizes and shapes. Keep them all over the birthday celebration area where kids may not easily touch them. Add stones, glitters, and other glittering materials to enhance their glow. When it is time for cutting the cake, light the candles just beside all these bottles. See how the look of the birthday celebration space changes!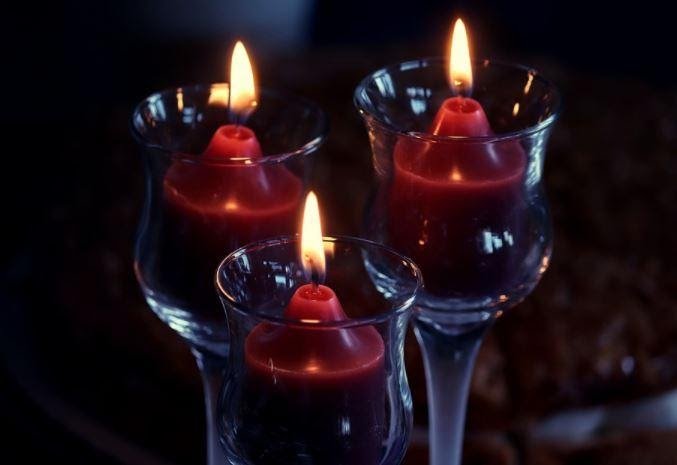 Mickey mouse/ Disney theme
Nothing beats a character-based decoration when it comes to birthday celebration ideas for kids. When in doubt, you can safely choose Mickey Mouse or any Disney theme, say Aladdin or Cinderella theme! Readymade sets are available in stores and online thus easing your load for birthday decoration. Thus, this is another evergreen, easy-to-make birthday celebration idea for kids.
Handmade paper flowers and decorations
Create flowers, lanterns, paper chandeliers, and many such hangings with craft paper. Choose a color palette that your kid likes. Prepare some desk décor items, some wall décor items, and some for hanging to the ceiling. Do not mix with any other birthday décor items. See how classy the whole area will look!
Space theme
Let your kid celebrate the birthday amongst stars and planets! Go creative and decorate the birthday floor with a space theme. You can make the needed planets, stars, astronauts shapes from cardboard and handmade paper. Accordingly, choose the balloon colors and the cake design too!
Outdoor/ balcony decoration
This one is for outdoor lovers and homes with spacious balconies. Decorate your balcony with decoration lamps, paper hangings, chandeliers, etc. Arrange the birthday cake amidst beautiful centerpieces. Set the theme with colorful candles in glass jars. Arrange soft toys in the corners. Let your kid's face glow amidst all these lovely birthday celebration ideas for kids!
Animals with balloons
There are balloons available with which you can make animals. Try taking online resources to help. Practice ahead and prepare various shapes from balloons that let you do this. Flowers, cartoon characters, trees, elephants, etc. can be easily made from such balloons.
Do magic with chairs and tables
Choose chairs of various sizes and colors. Decorate them with ribbons, flowers, and cloth to add a catchy look that kids will love. Design the cake and the table in the color palette of the chairs and your wall colors.
Bring glow with sarees and dupattas
Reuse your silk sarees and designer sarees to decorate the birthday area in various shapes. They suit well as table decoration, seating decoration, and curtains and wall hangings. Choose bright colored ones with heavy designs and zari for a bright look.
Set the mood with decoration lamps
Choose balloons with lamps inside. They add a special look when they are stuck to the ceiling. Similarly, experiment with decoration lamps of various sizes, shapes, and colors. Hang them to a wall or use them in a corner for an indoor plant. They will add their magic in adding beauty to the birthday party.
Super hero/ character-based decoration
Just like the face mask idea, we saw above, create a superhero theme birthday where you can distribute superhero face masks to children attending the party. Wall stickers and balloons are available in various superhero characters that will ease your effort. Give a choice to your kid which superhero they would like to bring to life on their birthday!
Lego-based decoration
Children love legos, thanks to their various themes, sets, and suitability to various age groups. Lego-based birthday decoration ideas for kids are trending and gaining love from kids. Work on which theme your kid wants and plan for it well ahead.
Take the help of wallpapers and readymade kits
Running short of time or energy to implement these birthday decoration ideas for kids? Fret not! Birthday wallpapers and readymade sets are available offline and online. Choose the ones your child will like and there you go! In as short as a couple of hours, you can decorate the whole living space easily with these ready-made wallpapers and birthday decoration kits!
So, which one are you choosing for your kid's birthday? Would you like to add your ideas? Please let us know through your comments.